Aqua-X | Swimming Pool Heat Pump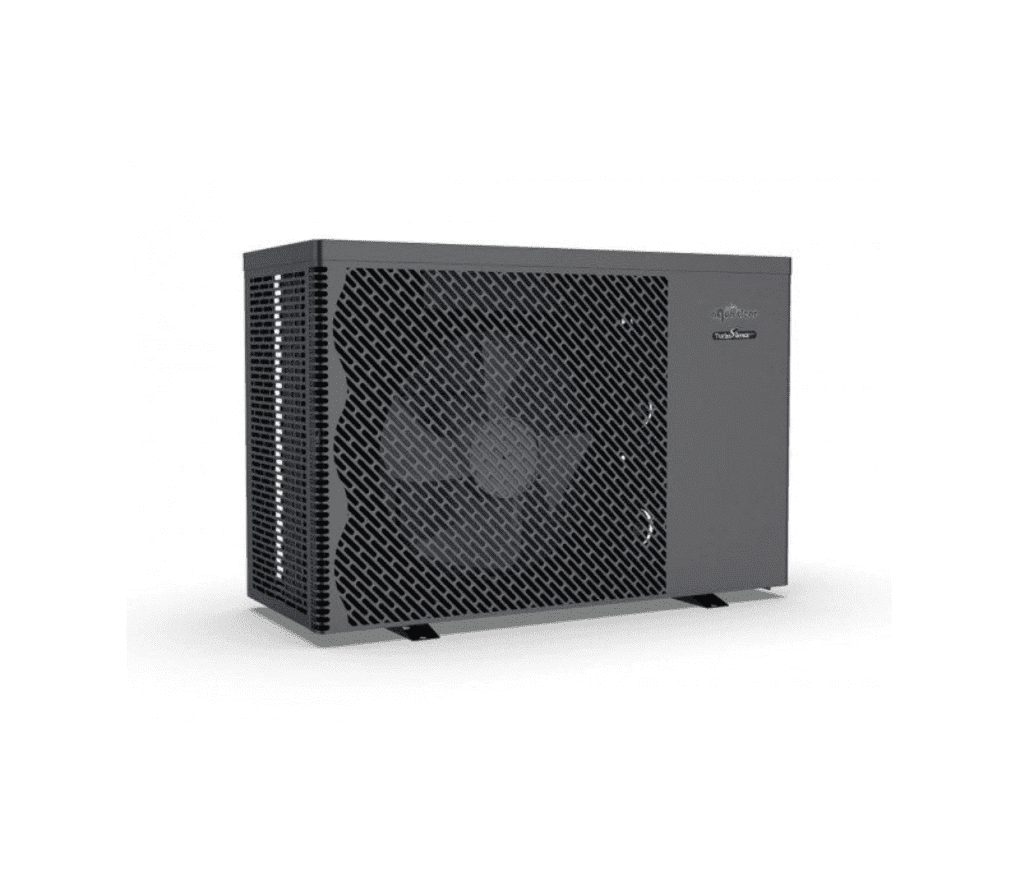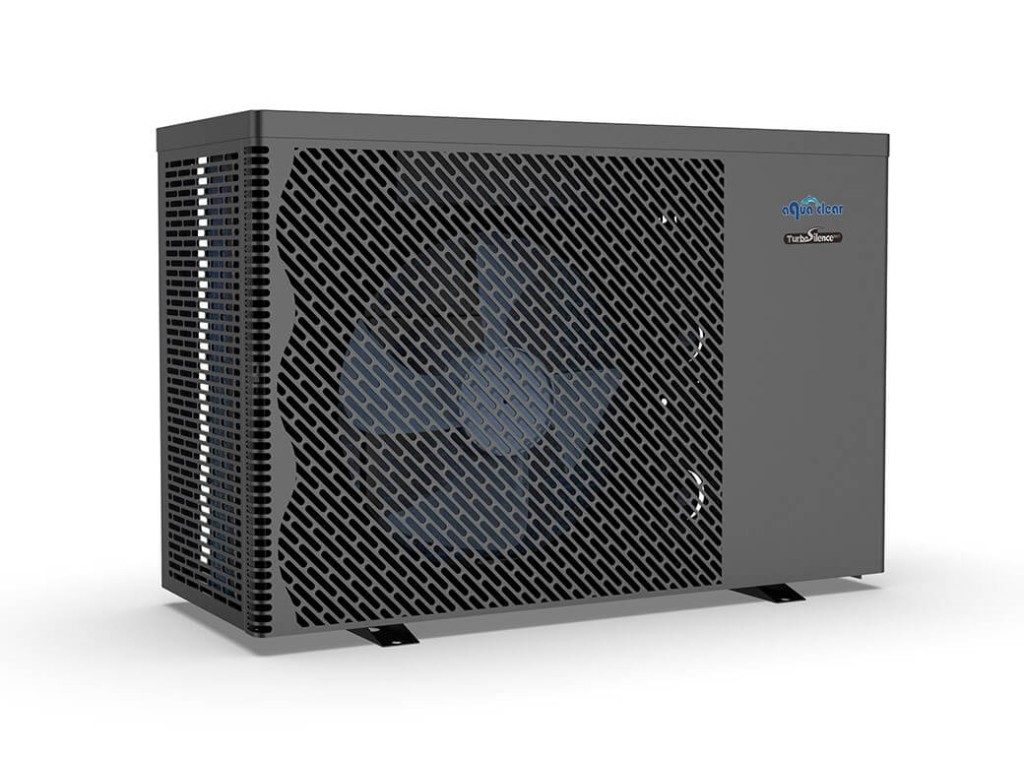 Description
Key Specification
Downloads
Aqua-X Pool Inverter Heat Pump
The new generation in efficiency. The Aqua-X pool heat pumps combine efficient inverter compressors with advanced electronics and fan design to produce a swimming pool heat pump like no other.
The DC Inverter compressors operate a boost mode to effectively turbo charge your pools heating. Once the pool is at temperature, internal electronics regulate the compressor and fan speed to maximise energy savings and minimise energy costs and operation noise.
20% Better Performance
The "Turbo" function of the twin Mitsubishi brushless compressors gives an average of 20% improvement in performance and helps reduce overall running costs of your pool heating system.
The improved output allows for a smaller footprint, saving precious space during installation
Whisper Quiet Operation
Once your pool reaches its desired temperature, the Aqua-X inverter pool heat pump switches into its silent mode and operates at low speed to maintain the perfect swimming temperature.
Silent mode operation will produce less noise than a refrigerator.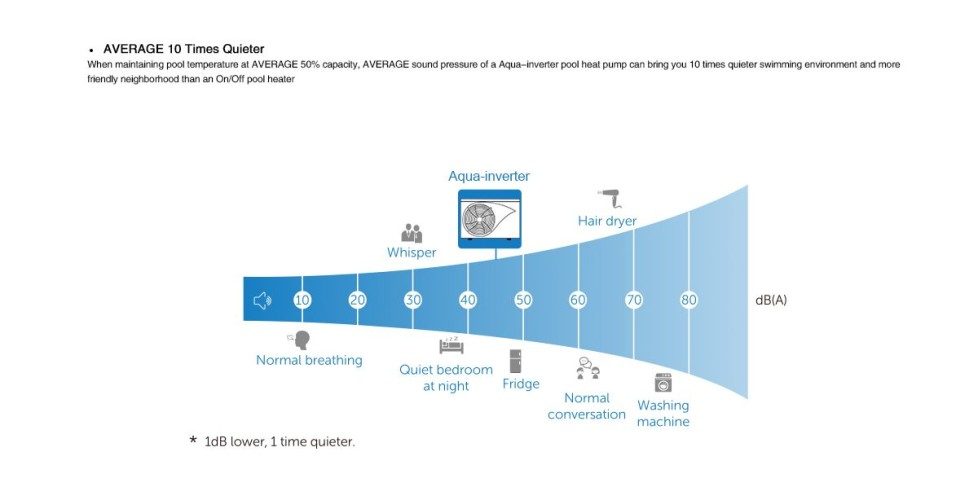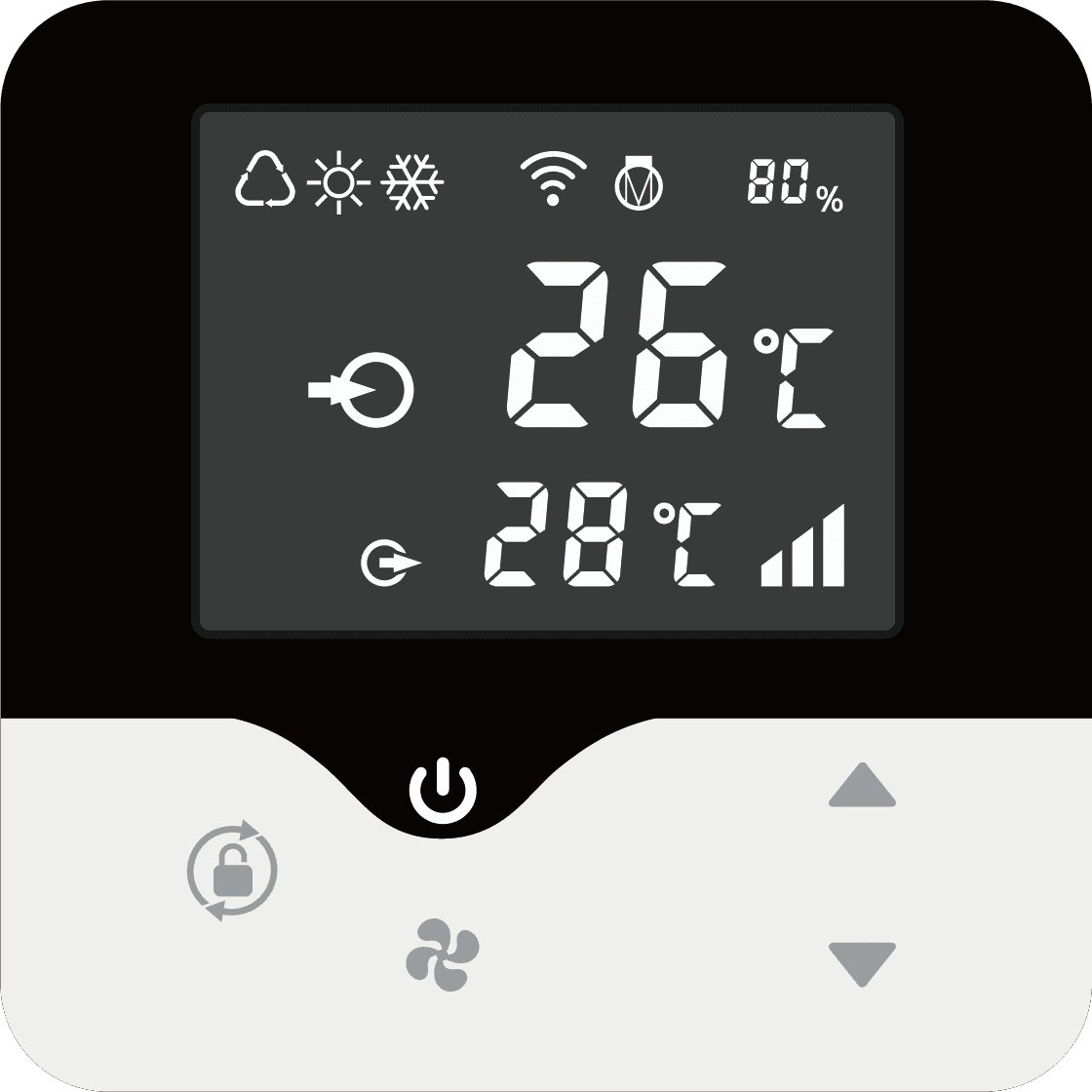 Intelligent WiFi Controller
The intelligent controller allows you to operate your heat pump anywhere in the world via your home WiFi network.

The digital display allows temperature setting, shows current temperature and operating mode
Aqua-X Pool Heat Pump Features
The Ultimate in Pool Heating Efficiency & Technology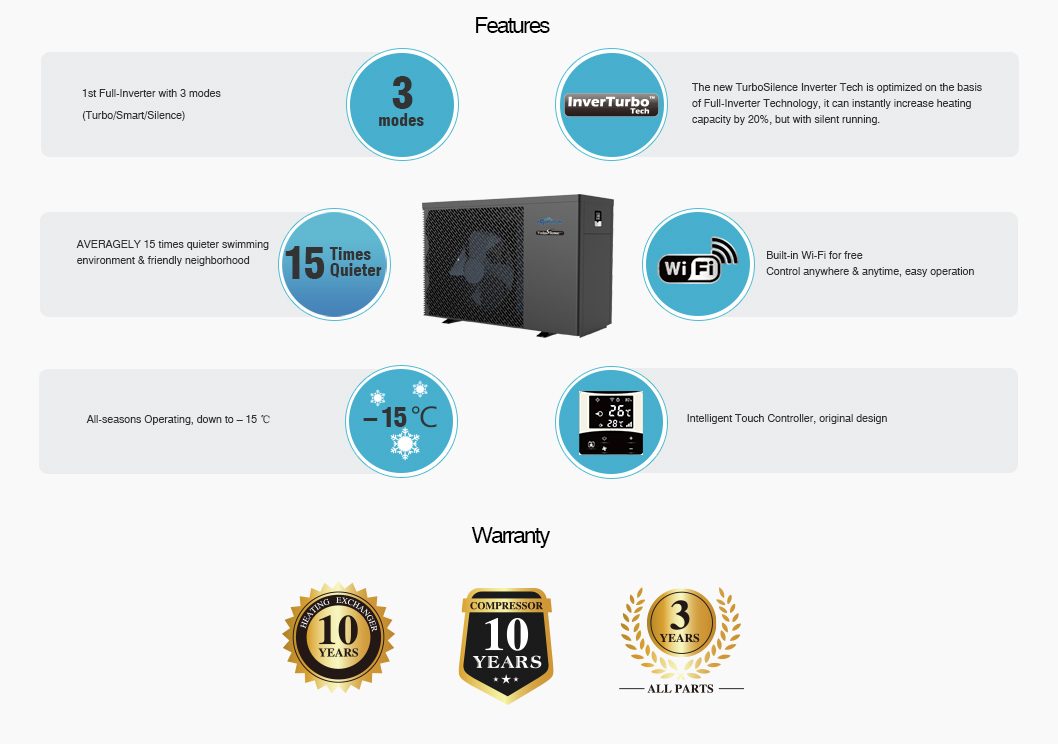 Frequently Asked Questions
A correctly sized heat pump provides energy efficient heating for you pool either year round or simply to extend your swimming season and maintain you pool at a constant comfortable temperature