CI Cartridge Filter | INSNRG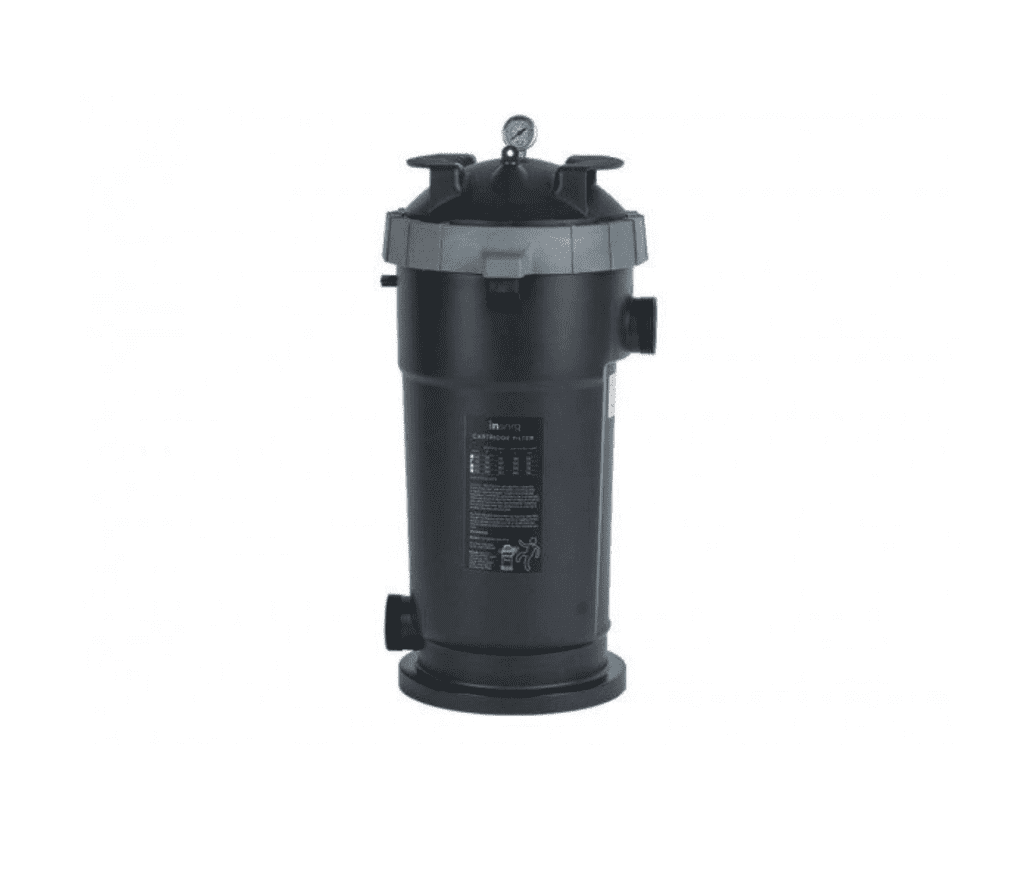 Description
Key Specification
Downloads
CI Cartridge Filter | INSNRG
Compact high performance filtration
Cartridge filters are one of the most popular choices for swimming pools and spas. High quality polyester elements easily handle the high flow rates of today's modern pumps and enable multiple turnovers of the entire pool water volume each day. Combined with fine particle filtration your pool water will sparkle.
Insnrg's Ci Cartridge Filter has a unique weir system which minimises the disturbance of accumulated debris and reduces regular cleaning and maintenance.
The engineered high strength tank is designed to handle high pressures and provide the ultimate durability. Large lid handles help make the lid easy to remove and the piston seal between the lid and filter body ensures leak proof sealing without excessive tightening of the lock ring.
Insnrg's Ci Cartridge filter comes with oil filled Stainless Steel Pressure gauge for long life corrosion resistance and suitability for salt water pools.
Features:
Unique weir system
The high strength tank handles high pressure
Durable
Easy-remove lid
Corrosion resistant for salt-water pools