ILUKA SEACHANGE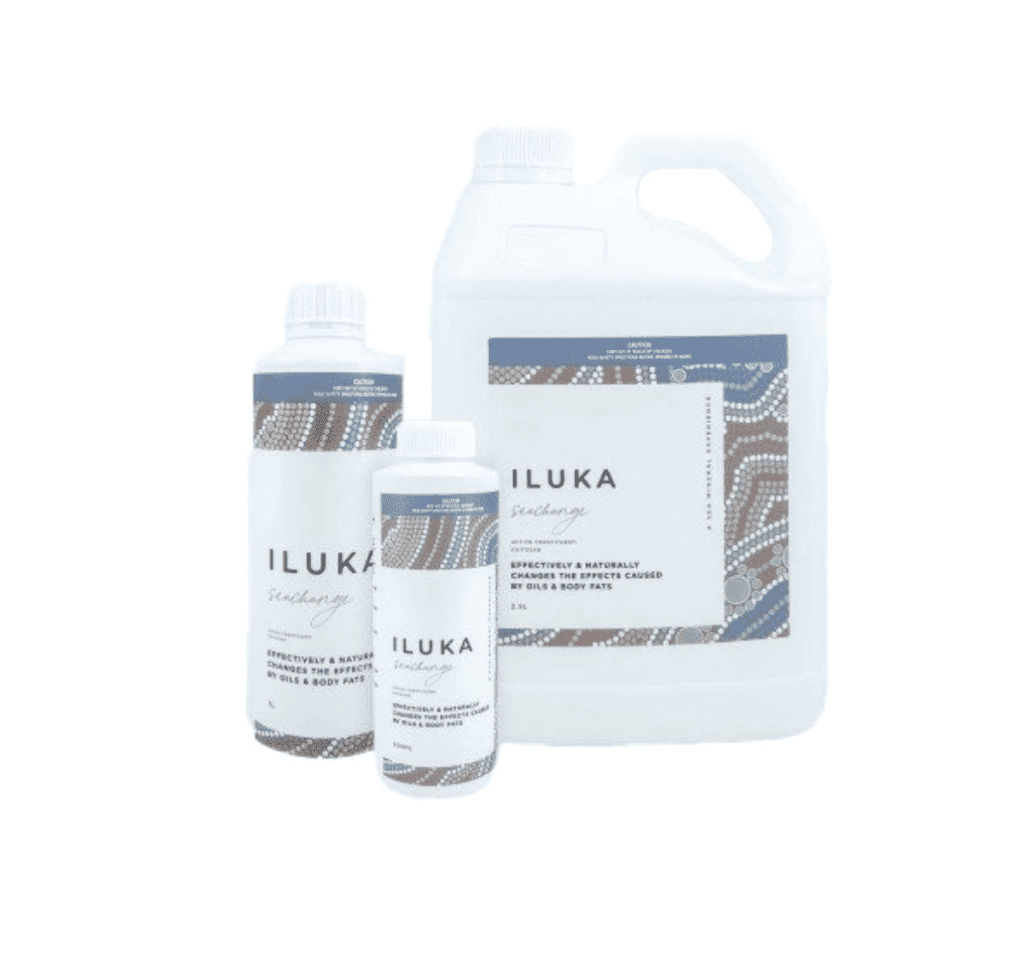 Comes straight from the sea. It is a totally natural product that is made up from the crushed shells of crabs, prawns and lobsters.
ILUKA seachange is designed to change the appearance your spa or hot tub by clearing away the large amounts of oils and body fats that accumulate in the water due the environment being one of a high temperature. These oils and body fats cause a significant drop in the quality and appearance of both the water and the spa surface and, by removing them, it also allows your sanitiser, ILUKA purify, to work more efficiently and economically.
ILUKA seachange has been specially formulated for a hot water environment and will
Increase the quality of your water.
Prevent the build-up of an unsightly scum line.
Help stop the occurrence of foaming which is generally caused by body fats.
Enhance the filtration cycle and increase time between backwashes.
Help reduce your pump running time.
Collect fine particles of suspended matter making it easy for the filter to remove.
A weekly dose of 50ml of ILUKA seachange should be added for every 1,000 litres of water. Also, whenever you experience a heavy bather load, an additional dose is always recommended.