Lo-Chlor Winter Energy Saver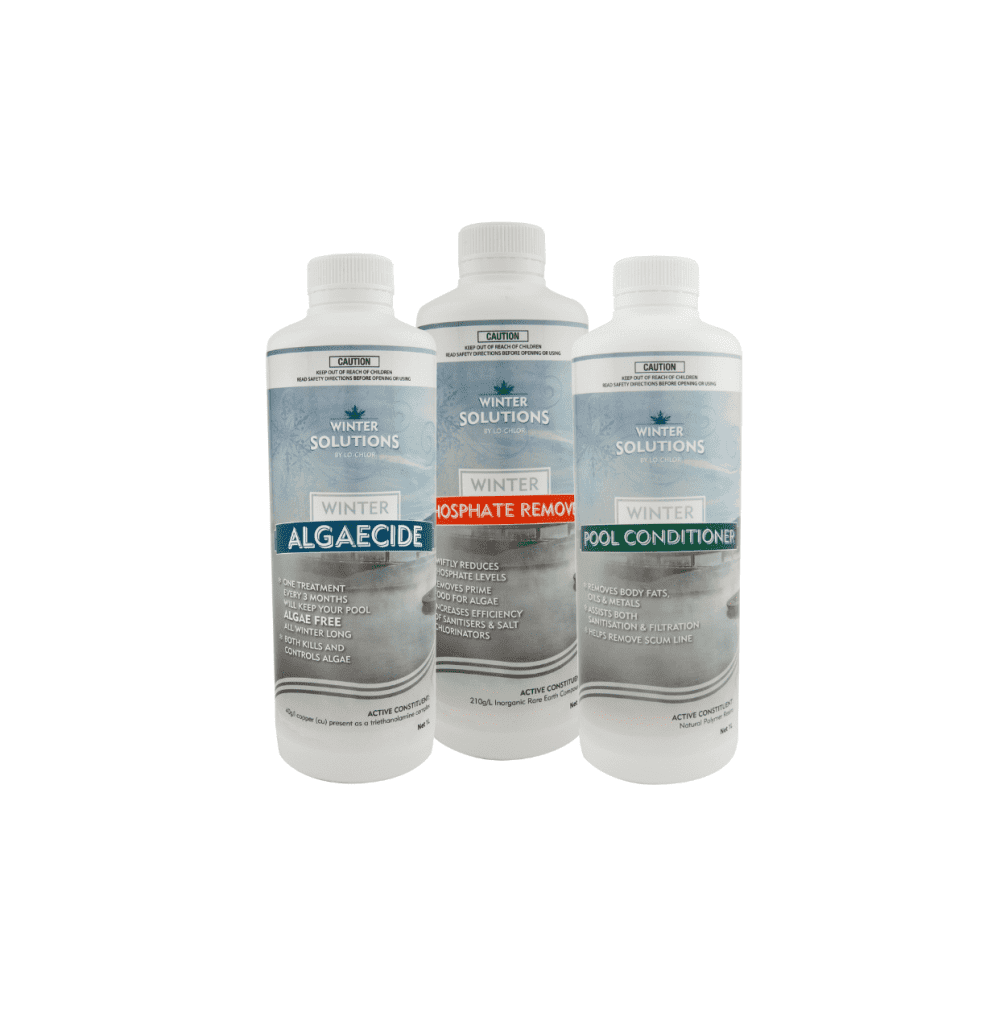 Lo-Chlor WINTER ENERGY SAVER
Lo-Chlor
WINTER ENERGY SAVER
is the flagship product of the new range of
Lo-Chlor.
It comprises of
3 BRAND NEW PRODUCTS
specifically designed for winter conditions and formulated to
work together
unlike some other "packs" that randomly bundle existing products into the same box promoting them as winter necessities.
Lo-Chlor
WINTER ENERGY SAVER:
Will save the pool owner energy. In power costs and physical effort as well as dollars, time and hassles.
Will give pool owners triple protection for their pool.
Eradicate algae and protect against its reoccurrence throughout winter.
Reduce phosphate levels. Eliminating the main food for algae and enhancing the efficacy of sanitisers and other chemicals being used.
Remove oils and body fats from the water, plus dissolved metals.
Improve sanitiser activity and filtration cycle.