Spa Care Chlorine Corrective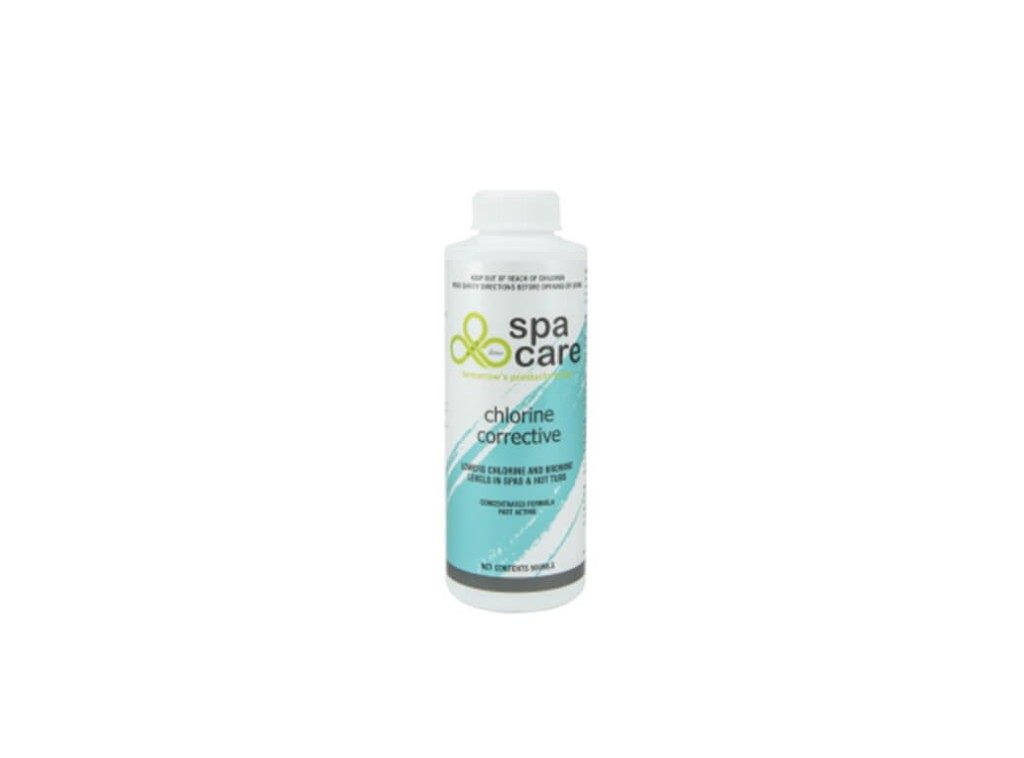 Spa Care™ Chlorine Corrective 500mls
Uses a highly concentrated formulation to lower bromine and chlorine levels in spas and hot tubs.
Reduces chlorine and bromine levels in pools and spas.
Compatible with all other spa chemicals.
Results in hours.
Highly concentrated.
Does not reduce chloramines or combined chlorine levels.
Spa Care™ Chlorine Corrective is highliy concentrated so do not add more than the required amount.
Important Notes
Spa Care™ Chlorine Corrective should be added in accordance with the directions given.
Do NOT overdose and ensure you get your water regularly checked by your local Lo-Chlor Dealer.