SpaCare Instant Filter Klenz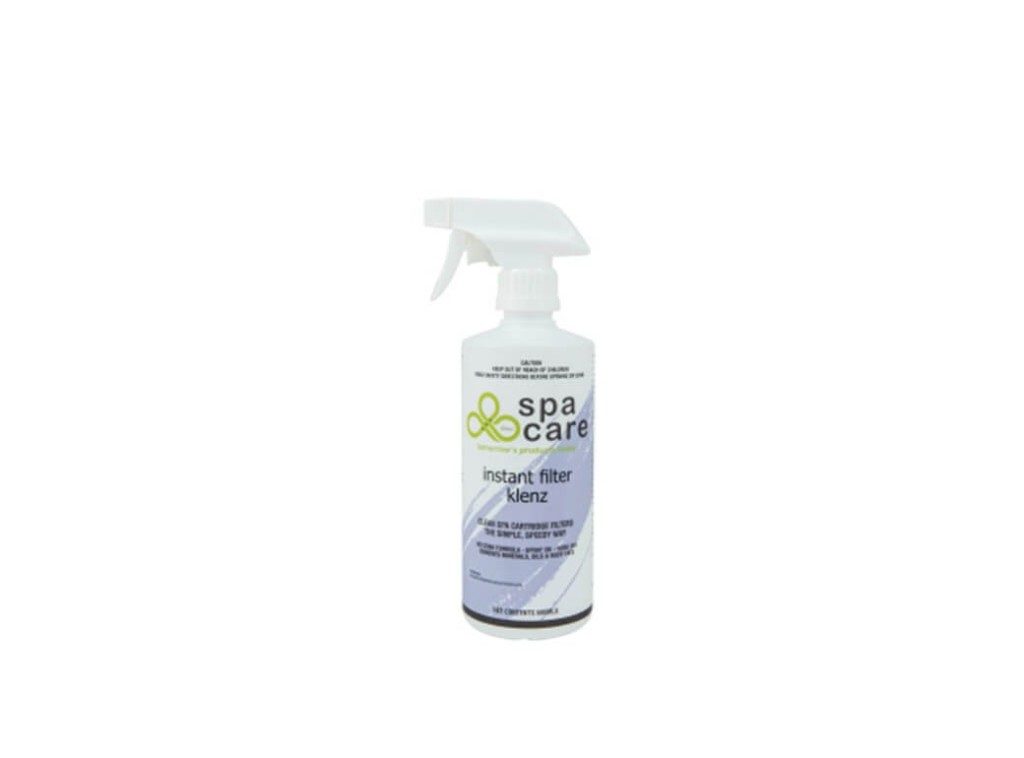 Spa Care™ Instant Filter Klenz 500mls
Instant Filter Klenz quickly removes debris, oils, body fats and dirt utilising a unique "No Soak" formula. This product is suitable for use with all cartridge fi lters - just spray on and hose off.
Instant results NO SOAKING NEEDED.
Easy To Use
Comes in HANDY TRIGGER SPRAY bottle.
NO NEED TO SOAK FILTER anymore.
Just SPRAY ON and HOSE OFF.
Specially formulated to REMOVE FROM YOUR FILTER.
OILS, MINERALS and DEBRIS.
GRIME, ORGANIC BUILD UP and CALCIUM SCALE.
Very ECONOMICAL to use.
Extra Tips
Keep your filter as clean as possibile by cleaning it regularly.
Make Filter cleaning part of your regualr winter maintenance program.
You'll be amazed how clean your filter looks after each treatment.
Important Notes
Spa Care™ Instant Filter Klenz should be added in accordance with the directions given.
Do NOT overdose and ensure you get your water regularly checked by your local Lo-Chlor Dealer.