SpaCare Spa Sanitiser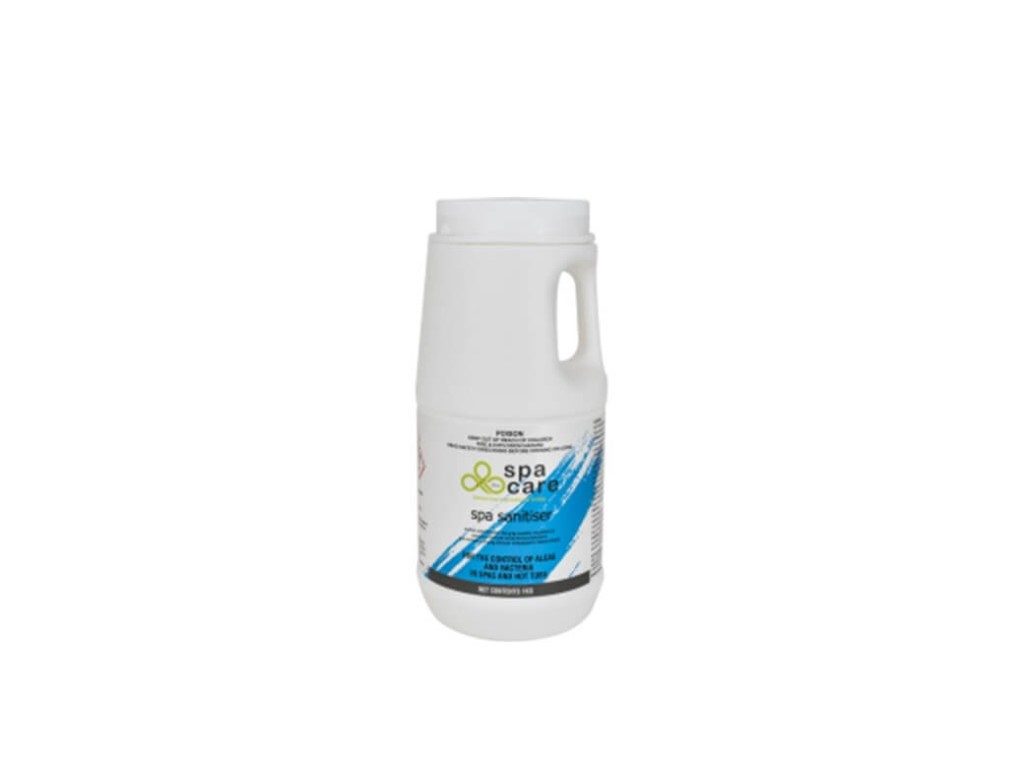 Spa Care™ Spa Sanitiser
Spa Care Spa Sanitiser is a concentrated blend of SDIC (Stabilised Chlorine) and Borax (Sodium Tetraborate Pentahydrate). With the demise of Lithium Hypochlorite and it no longer being available, this new blend of Spa Sanitiser is the most economical and effective sanitiser on the market. Effective over a wide pH range and suitable for use in both hot and cold water, this is the perfect sanitiser for spas, hot tubs, swim spas and recreational baths.
Important Notes
Spa Care™ Spa Sanitiser should be added in accordance with the directions given.
Do NOT overdose and ensure you get your water regularly checked by your local Lo-Chlor Dealer.