SpaCare System Klenz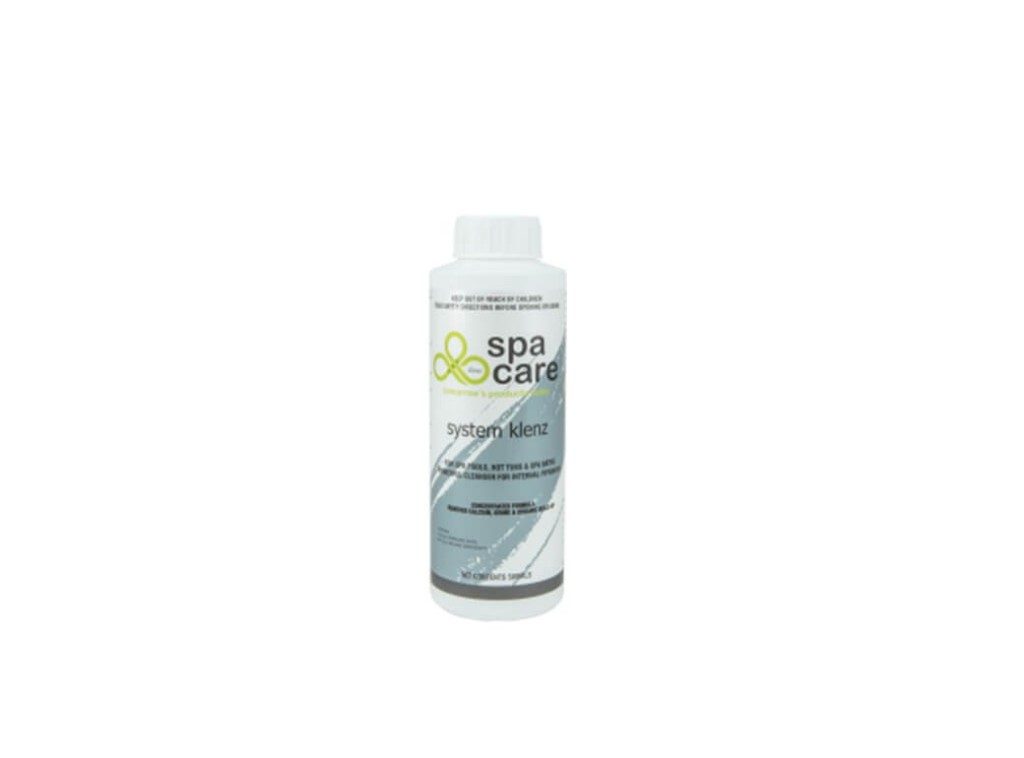 Spa Care™ System Klenz 500mls
Drain spa or hot tub and clean internal pipe-work using System Klenz.
System Klenz is a concentrated cleaner for internal pipe-work in Spa Pools, Hot Tubs and Spa Baths. It also removes calcium, grime and organic build up. Whenever draining a spa pool or hot tub we recommend that, prior to doing so, System Klenz is used to ensure that all harboured body fats (including BIO-FILMS) are removed from the pipe work and associated systems.
For NORMAL use - treatment should be carried out at least every 12 weeks.
For HEAVY use - treatment should be carried out every 6 weeks.
Seal spa surface using Polish & Protect.
Restore and protect vinyl spa and hot tub covers using Vinyl Restore & Protect.
Remove excess foam from water using No More Foam.
Fix minor leaks in surface or pipework using Leak Sealer.
Lower chlorine levels using Chlorine Corrective.
Important Notes
Spa Care™ System Klenz should be added in accordance with the directions given.
Do NOT overdose and ensure you get your water regularly checked by your local Lo-Chlor Dealer.