Lo-Chlor Stain and Scale Defense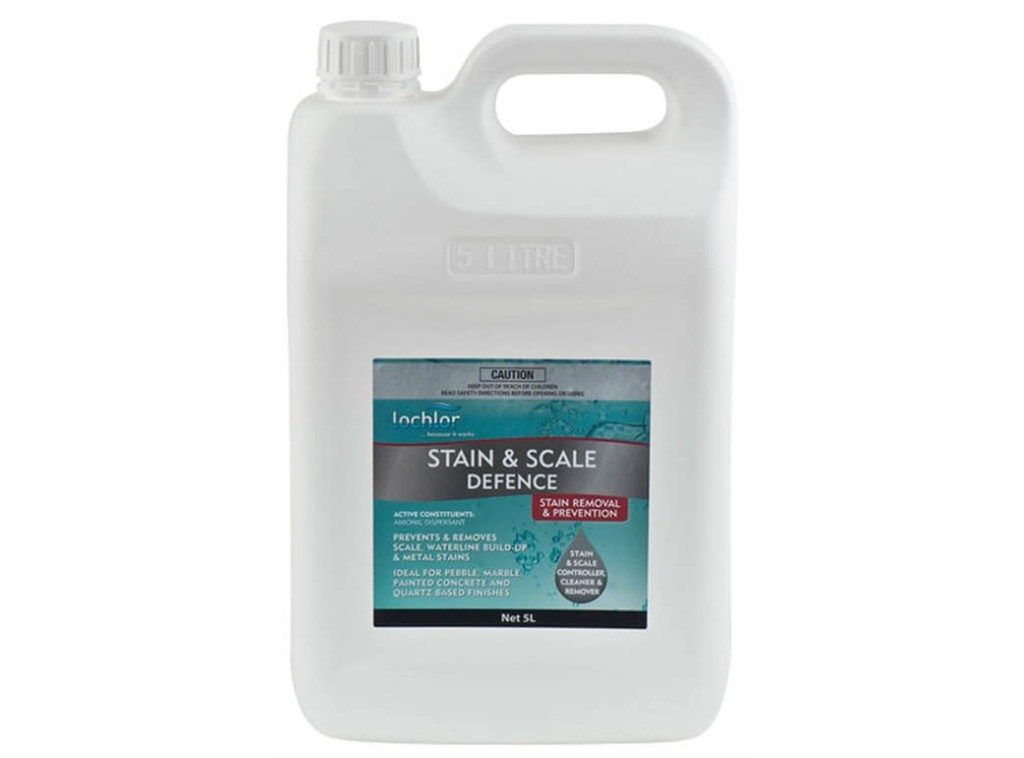 Lo-Chlor Stain & Scale Defense.
A dispersant and scale inhibitor that is used to reduce and prevent scale formation, staining and corrosion in swimming pools. Using Lo-Chlor Stain and Scale Defence as part of a swimming pool maintenance program will reduce and inhibit scale formation as well as remove existing scale. Helps prevent rust discolouration and staining, scum formation and plugging of filters.

Features
Reduces and prevents scale formation

Helps prevent rust staining

Reduces scum formation

Prevents corrosion of metal parts

Regular use will keep pool water sparkling and extend life of pool surface and equipment