VI Salt Water Chlorinator | INSNRG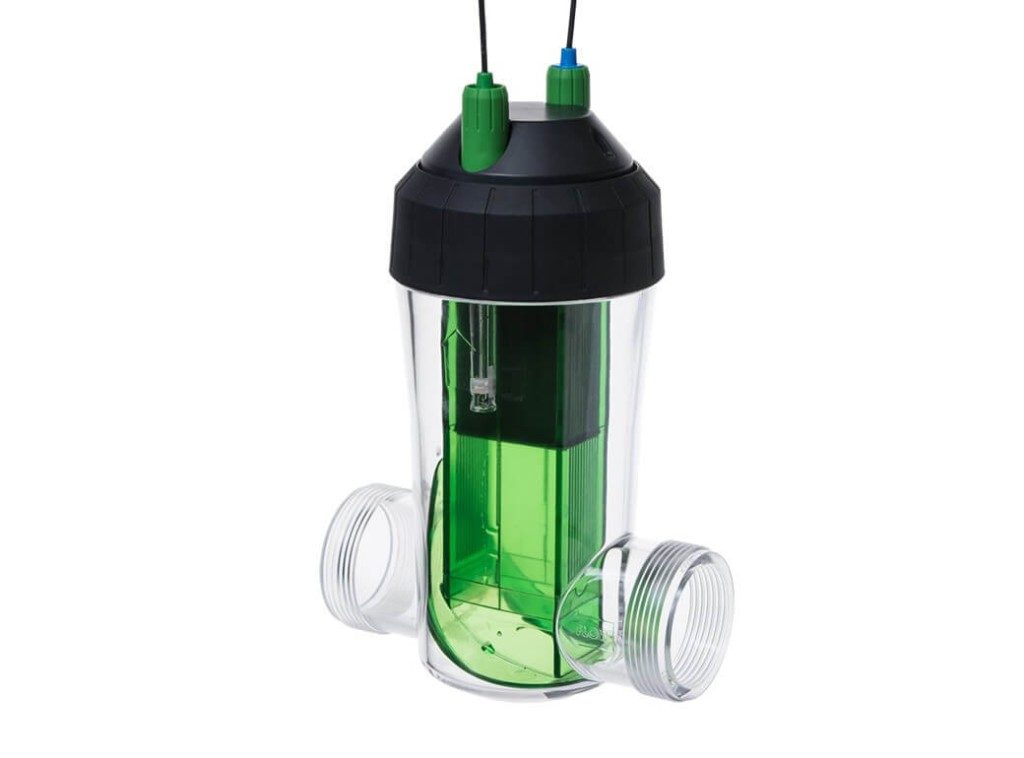 VI Premium Salt Water Chlorinator | INSNRG
There have been many ways and methods produced and promoted to sanitize your pool water but few are as effective, safe and reliable as a salt or mineral chlorinator. For your pool to be safe to swim in, algae and bacteria needs to be eliminated. The chlorinator cell instantly kills algae and bacteria as the pool water passes through the cell but in addition, it creates a residual sanitiser level which stays in the pool water, killing contaminants as they enter the water in any part of the pool.
The Insnrg Vi Premium Chlorinator incorporates all the benefits from Insnrg's popular Ni Chlorinator whilst adding some unique features that will make your pool easier to maintain, safer to swim in and a dream to operate.  You will be the envy of your family and friends!
Maintaining ideal swimming conditions
For the safest and healthiest swimming water it is important to continuously monitor and adjust your pH and chlorine levels.  Previously this was done by taking a water sample and visiting your local pool retailer. Now, the Vi premium chlorinator comes complete with pH and Chlorine sensors that fit neatly into the purpose built chlorinator cell. These probes continuously measure the pool water conditions and adjust the amount of Hydrochloric Acid and Chlorine that is required to balance the pool automatically.  No need for you to handle these chemicals and your pool water will be maintained in pristine condition.
Additional Automation
The Insnrg Vi premium chlorinator has additional inbuilt GPO sockets to operate other pool equipment such as lights, or water feature pumps, or spa blowers to name a few.  There is also capability to operate up to 3 separate valve actuators to make the changes required for water features or pool/spa combinations as easy as a touch of a button.  Along with all this is the proven Bluetooth Mesh technology which will enable all your Insnrg electrical products to operate together for the best results.
Low Salt Operation
Your new VI premium salt water chlorinator has been designed to operate on a salt level of 2.5 - 3ppm.. The advantage to this is a reduction in the taste and feel of the salt in the water, and more of a feeling of swimming in a fresh water pool
InSNRG InTouch App Features
www.insnrgapp.com
Performance
Easily check or allow your pools technican to check real time operational information
Service Reminders
Get alerts and reminders when components are due for service

Heat Calculator
Correctly estimate how long your pool or spa will require to get to temperature