Winter Solutions
With the end of the summer season approaching, now's the ideal time to begin offering your customers the opportunity to extend this season and start earlier next season with one of our ranges of heating options.


Lo-Chlor Winter Energy Saver Kit
Maximise winter profits and keep customers happy with the Lo-Chlor Winter Energy Saver Kit. Once your pool is closed for the season, help save your time and money by treating your pool with a combination of products that allows reduced filtration times and lower chlorination levels, while maintaining sparkling, clear water.
These packs are ideal for retail or service companies, with clear directions and each pack containing enough product to treat 50,000L pool for the winter months.
Lo-Chlor Winter Energy Saver is the flagship product of the new range of Lo-Chlor. It comprises of 3 products specifically designed for winter conditions and formulated to work together. This kit will:
Save the pool owner energy, in power costs as well as physical effort.
Will give triple protection for your pool.
Eradicate phosphate levels. Eliminating the main food for algae and enhancing the efficiency of sanitizers and other chemicals being used.
Removes oils and body fats from the water.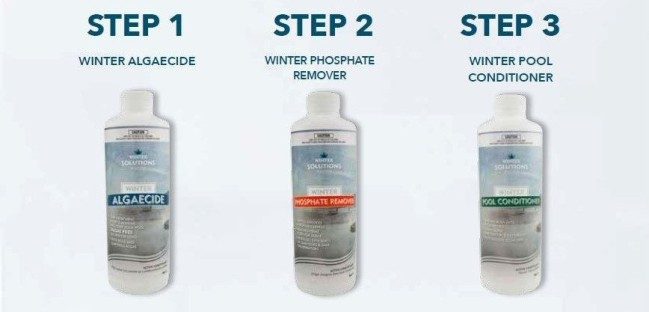 The new generation in efficiency. The Aqua-X heat pumps combine efficient inverter compressors with advanced electronics and fan design to produce a swimming pool heat pump like no other.
The DC Inverter compressors operate a boot mode to effectively turbo charge your heating. Once the pool is at temperature, internal electronics regulate the compressor and fan speed to maximise energy savings and minimise energy costs.
Sized correctly and with good cover, an Aqua-X with boost mode, can maintain a comfortable swimming temperature year-round.
We have a range of sizes from 10kW – 32kW in single phase to suit near any sized pool. Aqua-X technology allows the heater to operate in ambient temperature as low as -15 degrees.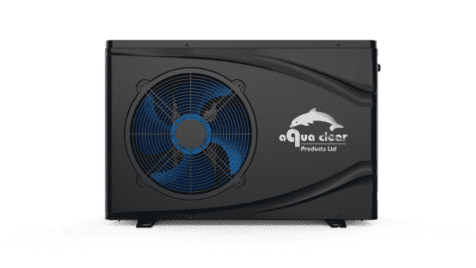 After 12 months of testing, we are now ready to launch the new Aqua-Air Series Heat Pump. These are full inverter heat pumps, with high heating co-efficient, digital displays and inbuilt Wi-Fi. These high-quality units are available in 2 sizes, 18kW and 26Kw.
Spiral wound titanium heat exchanger
Energy Saving - 50% over a on/off heat pump
Automatic defrost / reverse cycle
Soft Start
Gas Pool Heaters
Gi Series Gas Heater
Using your pool or spa is often an impulse decision, so why keep your pool warm all the time even when it is not used. Small but big on performance, Insnrg's GI Gas Heater has the capacity to heat your pool or spa "on demand" at any time.
The GI Gas Heater can heat your pool in a little as 8 hours. Swim for the weekend, then turn the heater off until the pool is next used so you can save on heating costs and reduce evaporation and chemical consumption.
Having your spa ready when you want is even more important. A correctly sized GI Gas Heater can heat your spa in as little as 30 minutes. Incorporating a double row heat exchanger, the Insnrg GI heaters have a small footprint while achieving high efficiency, saving on valuable real estate and your energy bills.
Compact footprint reduces space requirements
Unique mesh burner design for maximum efficiency
InTouch Compatible
Rapid heat up time
Cupro Nickel Heat Exchanger
Available in 3 sizes to suit any pool or spa